At PongPlanet we offer:
Great location-conveniently located off 101 in San Carlos, large free parking lot, free WiFi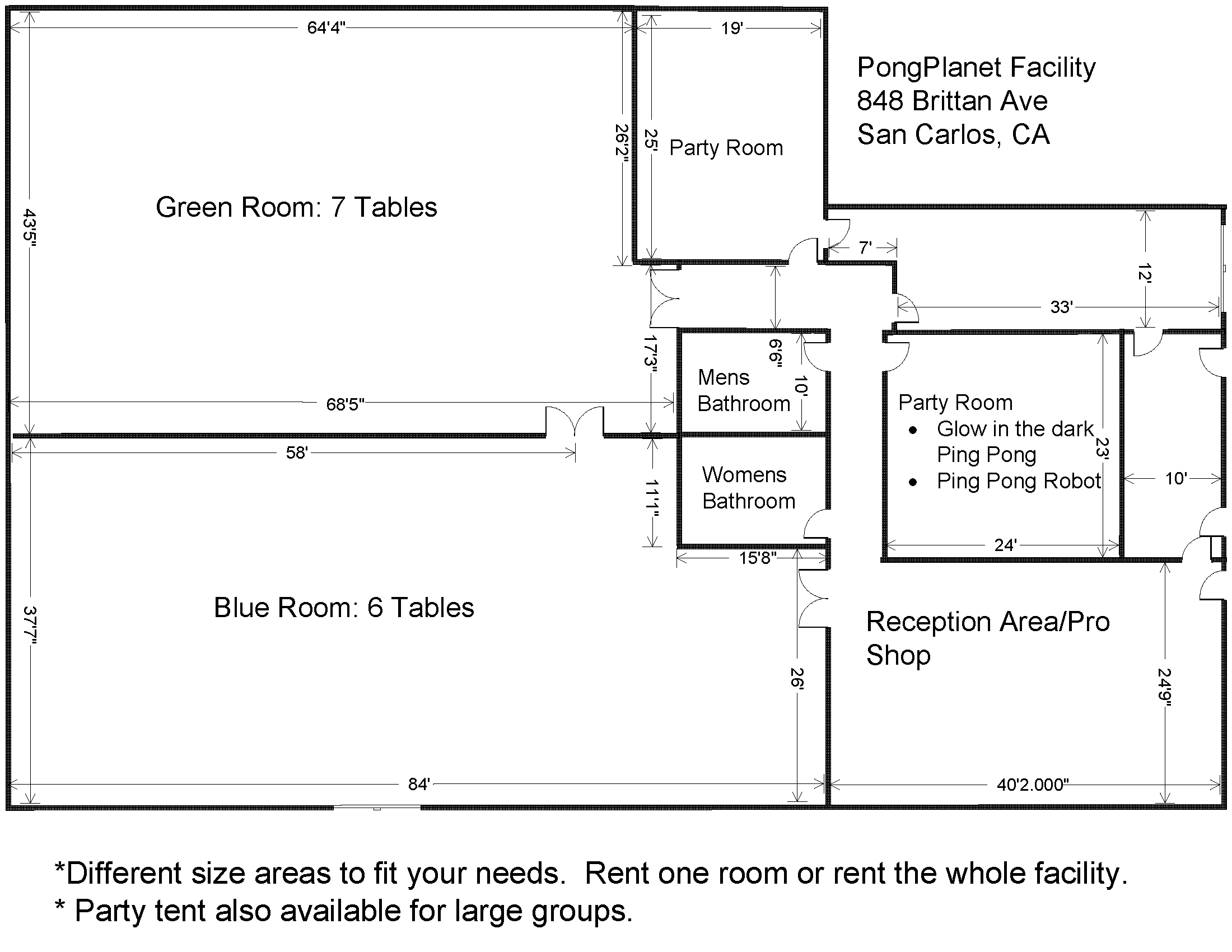 Rates:
Ping pong tables are $20/hr during peak hours, $10/hr for non-peak hours
Why do I need to reserve a ping pong table?  During open play periods, anyone has the ability to challenge the winner at any table.  Players can challenge by putting their paddle in the challenge box.  If you come with a friend(s) and only want to play with your private group you can reserve a table.
Private party rooms are $50/hr
Private party rooms are perfect place to hold a meeting, teach a class, have any type of get together.
Blue/Green rooms rates start at $75/hr
Note:  Blue Room/Green room can only be reserved during non-business hours and for certain types of uses.  Please contact us for details.